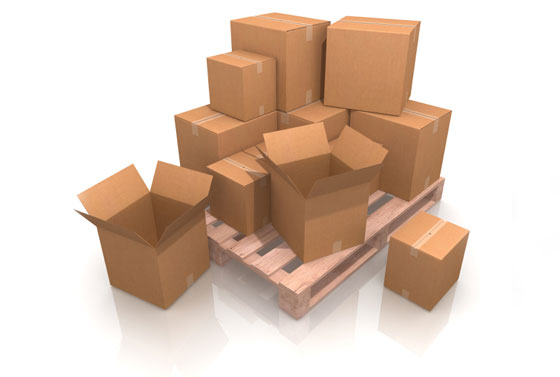 If you own a business that requires shipping your products, then you know how important it can be to have the right packaging in place. Many people who own businesses opt for custom retail packaging options for a number of reasons, while others still choose more standard options. If you are not sure which way to go yourself when dealing with your own business packaging, we have the pros and cons below to help you decide on the best option.
Pros
Uniqueness: No matter what field you are in, there are bound to be many companies that can offer similar services to yours. You want to give yourself an edge over the competition and this can only be done if you go out of your way to make your products unique. With custom packaging this can be simple, since the packaging itself will have your logo and will give people an idea of what you are offering.
Better Service: You no longer have to worry about one kind of package fitting all of your products, since you will have the option of custom packaging to choose from. You can ensure that your products fit perfectly in the boxes and that they arrive at the destination looking great.
Security: You want all of your products to arrive at their destination safely and this is made even easier when you use custom retail packaging. Custom packaging allows you to pack your products perfectly into the boxes or the like, the snugness preventing any serious damage from occurring to the product. For people who sell fragile items, it can be very important to have custom packaging available.
Brand Awareness: When you turn to special packaging, you can ensure that people become aware of your brand. They can see a package and know it is from your company. This can be a great benefit for a growing business that is looking to break free of the competition.
Cons
Cost: Probably the most important con to consider is the cost of these packaging options. Custom packages will cost a bit more to have made. In the long run, however, you can end up saving money because you will be saving on packaging material like bubble wrap and the like. For people who want to save money, this can be a good choice, even if you do have to spend a bit more at the start.
Time: Custom packaging takes time to make so you need to plan ahead. Most companies that provide these services are highly experienced, but they will still need some time to get the job done.
When deciding on the packaging for your company take the time to consider retail custom packaging. This option can allow you to start building brand awareness and can offer the kind of security for your products that you want. When searching for a company for this kind of service, consider Dunwiddie Custom packaging. They can offer quality options for great rates so that you can take your business to the next level.