When your baby starts to walk and move, the best thing that you can do for them is to find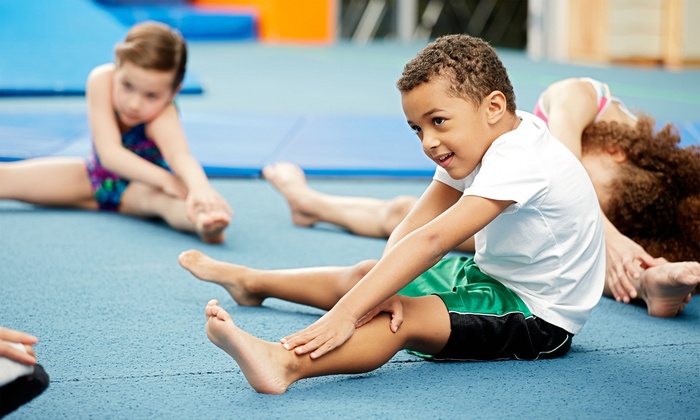 a way to help them express their personality in a physical manner, but you want them to be able to do it in a safe environment. Remember when you or your own sibling tried to jump down the stairs when they were little and ended up needing stitches? That is exactly the kind of situation that most parents are hoping avoid as their little ones start to get more rambunctious. That is why kids gymnastics classes are surging in popularity right now. They offer an environment where kids can test and push their limits, but they do it under the watchful eye of a trainer that can help keep them safe – and it does not hurt that the rooms are practically padded from wall to wall!  Your little girl or boy can learn to  run, jump, tumble, and flip to their hearts content while being given the important foundation that is needed to keep them from injury. There are a ton of reasons why gymnastics classes are a great idea for any child, but here are the top reasons why you should strongly consider enrolling your child in them today:
1. Physical fitness. Of course one of the most important founding principles behind being able to execute any kind of gymnastic activity is that they have to have a high level of physical fitness. When you child starts out in gymnastics training, they learn at an early age how to obtain and maintain a healthy level of physical fitness. With so many schools now cutting out their physical education classes, this is often a type of training that they will never get as a child, and will often have to learn the hard way as an adult. Give them the life long gift of knowing how to take care of themselves physically. Even if they do not become a professional athlete, they will still have the tools they need to stay healthy and fit for the rest of their lives.
2. Mental Strength. If you have even tried to do any kind of gymnastics, or really any kind of physically intensive activity, then you already know that it takes an incredible amount of mental strength and determination in order to be good at what you are doing. Gymnastics training teaches your child perseverance: no one lands a flip on the first try, but you have to keep on trying and practicing until you get it right. It also teaches them determination: their trainers will not allow them to give up, and they can pass on that same determination to their students. It also teaches them passion: being a gymnast is a lot of hard work, and you have to love it and be passionate about it in order to keep going, even when it gets hard. It is never too late to start learning something new in gymnastics, so enroll your child today!