If you are new to shopping for custom window coverings, then the first lesson that you will learn is that there are literally thousands of different options available out there. There are the many different styles of custom window treatments, such as blinds, shades, and shutters, and then there are all of the different materials and formats that each type comes in, such as bamboo, wood, fabric, vinyl, aluminum, etc. There are so many different kinds of window coverings available, but here are two of the most popular ones that you will see when you walk into your local blinds and shades store to start the browsing process.
1. Custom window blinds. Blinds are by far the most popular option for homeowners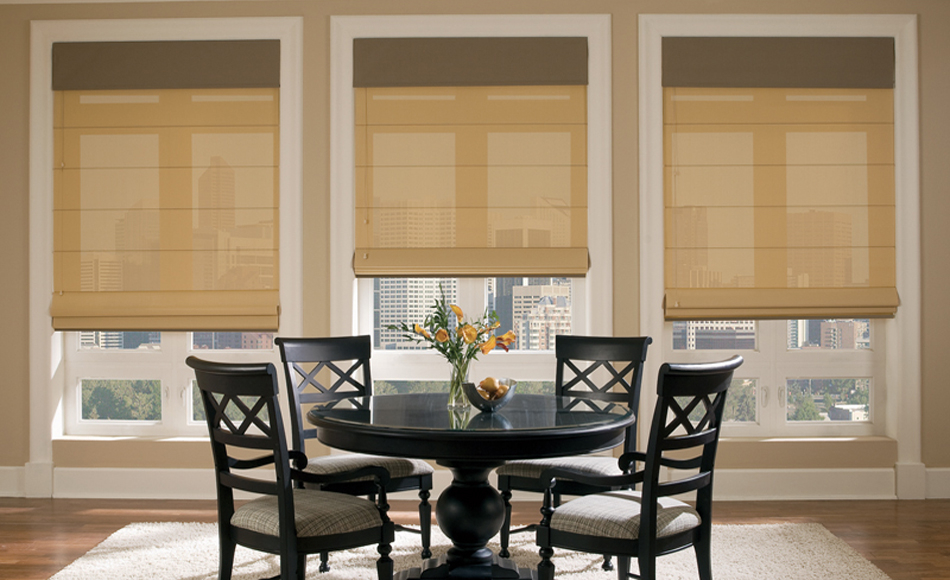 today. They tend to be timeless, so they will not look dated as the years go by, and they are easy to install, repair and clean. Blinds come in a variety of materials, such as wood, faux wood and aluminum. If you have ever been a renter, then you likely are familiar with the cheap aluminum blinds that most apartments come equipped with. Often those types of blinds are not custom made, but are mass produced for buildings. Blinds can also be hung so that the slats are horizontal or vertical (you will typically see vertical blinds over a sliding glass door for example. Since they can be made is a variety of materials, you will notice that the price point on them will have quite a large range. Just remember that you get what you pay for, so the less expensive blinds may need replacement sooner than the higher quality ones.
2.  Custom window shades. If you thought there were a lot of different styles for blinds, then you will be shocked by the sheer number of different shades that are available for your home. Shades can be pleated, roller, cellular or honeycomb. You can hang shades both indoors and outdoors depending on the materials. Shades can also come in a cordless option and be raised and lowered by using a remote, which is great for people that are into home automation. Shades can change the amount of light that is allowed to filter into a room, they can protect against fading and UV sun rays, and they can even insulate a room to keep it cool in the summer and warm in the winter. Traditional shades are raised and lowered from the bottom of the window, but there are now styles available that will also allow you to lower them from the top of the window. Roman shades are a popular style that folds instead of pleating in on itself when they are raised, which creates a softer look. Shades are most often going to come in some kind of fabric material as opposed to the hard materials that blinds are made out of. The density and type of fabric will vary depending on the function of the shades.  There is no doubt that there is a style for everyone.