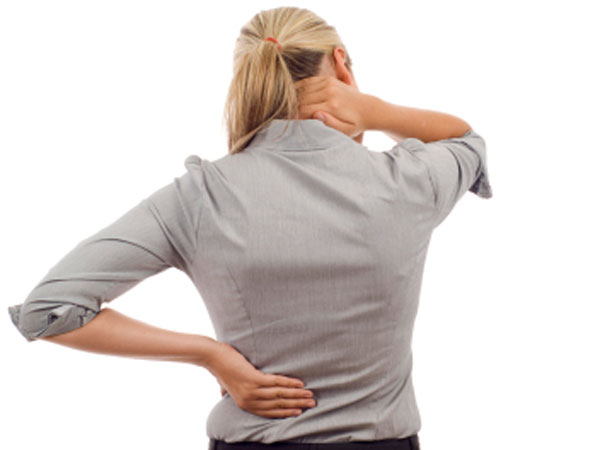 Most of us have at some point struggle with back pain. It can be difficult to go about everyday activities and it can even make working impossible. Thankfully, there are a number of back pain treatment options that can make a difference. Depending on the type of pain you have and its cause, one treatment option might be better than another. Speak with your doctor today to see which option is the right one for your kind of back pain.
Physical Therapy: Some people need physical therapy in order to start feeling better. This can involve certain exercises and stretches that can release stress from your muscles. For people who have to sit or stand for long periods of time as they work, physical exercises are usually a great way to relieve pain. Ask a physical therapist about the best exercises to start feeling like yourself again.
Massage Therapy: For people who have back pain caused by high levels of stress, massages can make a huge difference. Massages help get rid of the tension in the muscles, allowing you to feel relief in your lower back and shoulders. This can also be a good option for people who have sports injuries that cause back pain. Massage therapy  can also help boost your well being, since it helps release serotonin throughout your body.
Surgery: For extreme cases back pain surgery could be needed. This can occur on people of all ages, though it tends to be more common in the elderly. The pain can be severe for you to require surgery and you can expect a high rate of success when it comes to surgery. It can take some time to recover, but it is worth it if you can be relieved of the serious pain that these conditions cause. Surgery should be used as a last resort, of course, since it is an invasive procedure, but your surgery will be able to tell you if you really need it or not.
Medication: For people with chronic back pain, medication is one way that your doctor will help you battle the pain. There are many different kinds of medication options, so be sure to ask about the ones that are best for long term use. You do not want to be in pain, but you also do not want to become addicted to pain medication. Speak with your doctor and have an honest conversation on the use of pain medication to battle back pain.
Getting through back pain issues can take time. It can take a change in your lifestyle, especially if you are an active person. With a doctor on your side, you can be sure you will have the best chance of getting well again and not have to deal with pain anymore. Whether you need back pain surgery, massage therapy, medication, or physical therapy, you and your doctor will be able to find the right way to battle your kind of pain. Ask questions and research to learn more about the causes of back pain.